Mendoza literally captures with vibrant color and clean lines, the sayings and slang from cuban folklore on canvas, and his creations can be quite humorous.
Cira Apitz– Nuevo Herald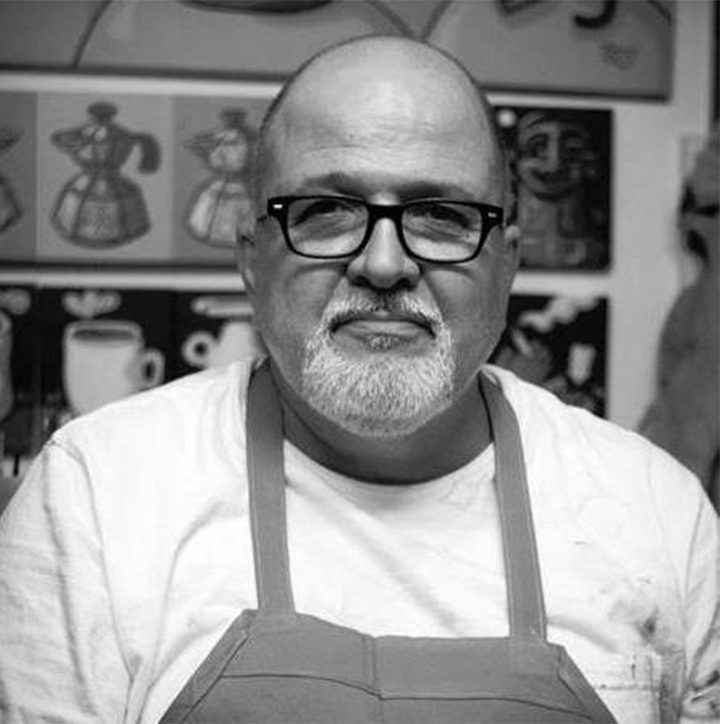 Meet Tony
He was born in New York to Cuban parents, but raised in the Little Havana neighborhood of Miami. He intimately captures daily life of Little Havana with style and best of all, a great sense of humor.